I created a listening competition for Recital Hour that involves teams of students listening to clips of music and then answering questions about that music. They competed against other teams, including a team of all faculty members.
Each team used a device logged in to Canvas, with an embedded Google Forms Quiz, answering the questions online with scoring automatically updated.
This outcomes from this activity were:
Higher student engagement through the use of familiar technology
Encouragement of curiosity and creativity in students
Gaining general knowledge of the subject material across a broad range of music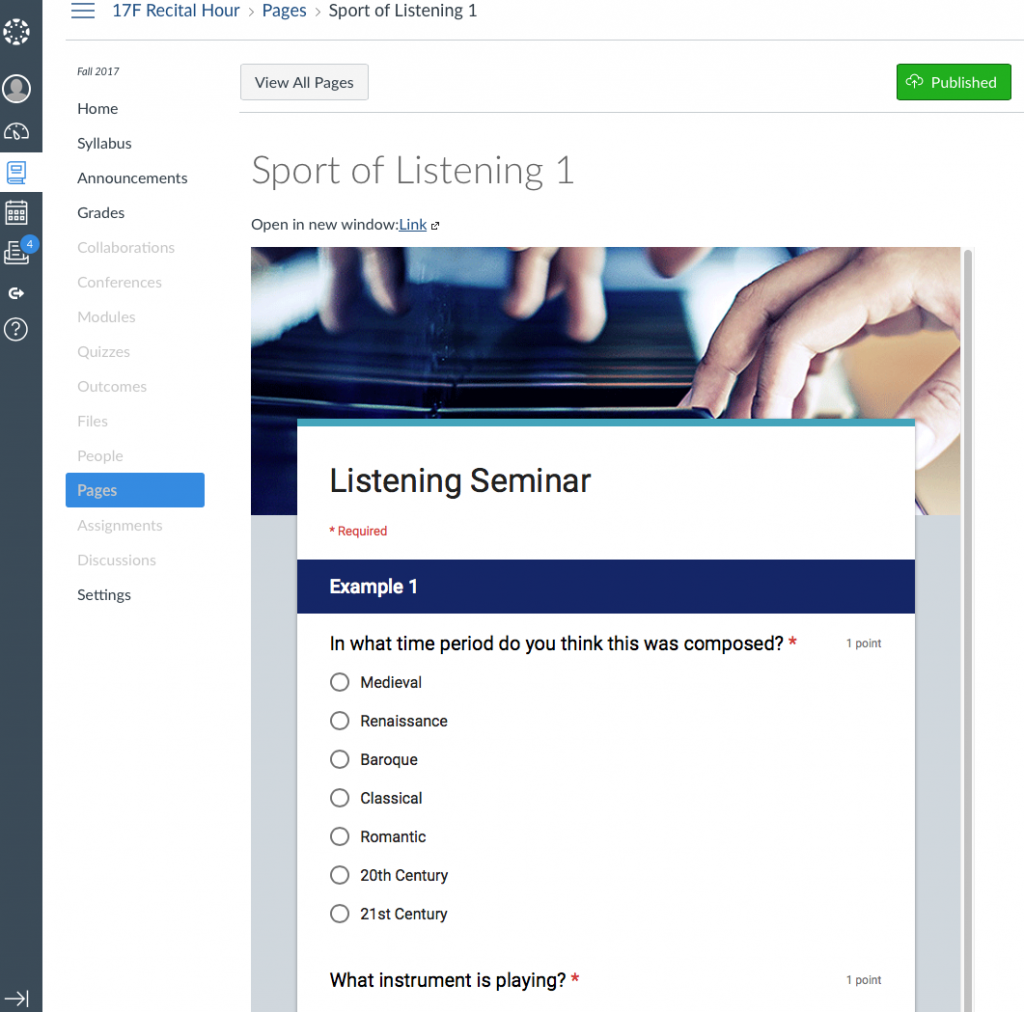 It was quite engaging for the students while faculty appreciated both the educational value of the exercise as well as the fact that it required listening–one of the skills this class is designed to improve in students.
Note: A lot of time was spent in preparing this quiz as all media had to be chosen, clipped, and run-through normalizing filters. Questions had to be created and entered into Google forms (linking to my own home page as host). Another almost identical quiz had to be created for the teacher version that included the media player, and each question had to be recreated in a separated quiz in order to make the teacher version easy to navigate.