Online Text for the Appreciation of Music
Teaching the appreciation of music requires two subsets of education: Facts and skills. We teach them the facts surrounding music in a historical context as well as listening skills with which to enhance their experience. Yet often at the end of a music appreciation course, I discover that students can answer factual questions about music history, but still have difficulty recognizing the melody in a piece of instrumental music; They might be able to discuss the lives of performers in the Medieval period but not able to recognize the sound of monophonic and polyphonic textures. And if I ask them if they appreciate any new music, I am often disappointed with the lack of positive responses.
But for the most part, the students in my Music Appreciation classes like music. They often take the course because it is an easier way to meet a requirement and covers a subject they enjoy. So why do we reach the end of a course without having connected their enjoyment of music with a broader range of listening skills and a variety of musical styles? Two specific reasons for this gap are addressed in this text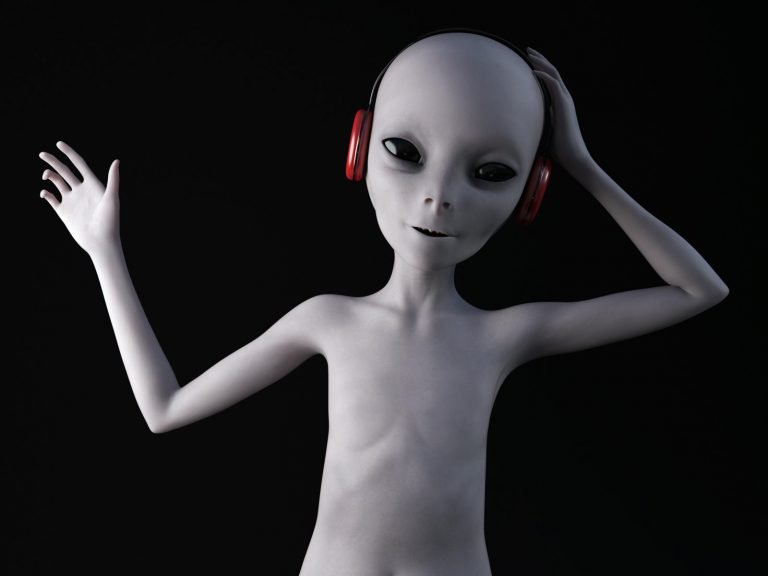 First, students are often limited by their cultural and psychological backgrounds and face the hurdle of their own hidden artistic prejudices. Not only have their artistic experiences been extremely limited, but they often have internalized ideas about classical music being too difficult, beyond their ability to understand, or socially unacceptable. They are also unaware of their own levels of attachment and comfort to the familiar and therefore discomfort with the unfamiliar.
This text directly addresses this issue in chapter one by immediately asking students to become aware of their own prejudices and comfort levels; to transcend their own cultural and temporal experience, as an anthropologist would study a culture. This direct approach gives students control over their own openness to new music and lowers their resistance to foreign ideas.
Second, students need tools with which to listen, understand, and analyze music. In this text, these tools are presented in text, audio, and video. The videos have made a profound difference in the way students understand the musical concepts because in a video format we have the ability to present information in multiple formats at the same time. In addition to a written or verbal explanation, they have aural and visual engagement. Most importantly, students are asked to HEAR musical concepts, and this is the most necessary ingredient if we are to engage their excitement about music.
Only after addressing both of these hurdles do we begin to introduce music within the context of Western musical history. This text also uses a more direct writing style, encouraging students to remain engaged and to quickly grasp the most important information. It is less important that students remember the exact year Beethoven was born than that his music bridged the Classical and Romantic periods. I want them to recognize the sound of his music as well as understand the many innovations he introduced. The priority remains their ability to hear important musical characteristics, and then place them in historical context.
I have found that by first allowing students to address their own reactions and prejudices, and then instructing them using more exciting presentations, they are more engaged when hearing musical examples and placing them in historical context. By keeping the text portion as succinct as possible, we allow students to stay focused on–and excited by–the SOUND of the music. By making the sound of the music and student engagement the highest priority, the factual information becomes embedded in a more wholistic context. The result is a learning experience with a long-term impact and students with the tools and an open interest to continue to explore music far beyond the scope of this text.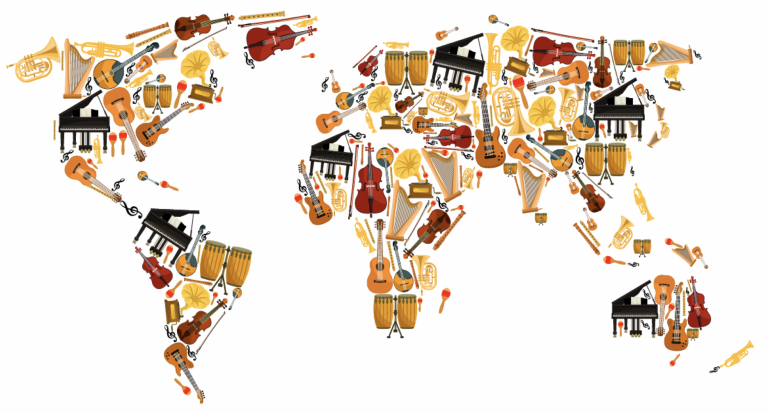 This text is meant to be a complete standalone text for online courses and instructors may utilize text, video, activities, listening examples, and assessments all within the online text. It may also be used as a text in other course formats, allowing the instructor to choose which components to use in a face-to-face, blended, or online courses. Chapter quizzes and the final exam include standard sets of questions but have additional banks of questions so they can be modified to fit the style of any instructor or mode of presentation.
Chapters begin with an initial assessment question (ungraded) designed to initiate inquisitive thought in the student. The material is presented through text, images, and listening activities. Ungraded checkpoints break the chapters into manageable sections, engage critical thinking, and reinforce material from that section. Each chapter ends with a chapter quiz that includes listening questions based on the musical examples covered in the chapter.
Chapter 1 addresses music as a human art and introduces an anthropological approach to the study of music, including asking students to address their own prejudices and be open to new ideas.
Chapters 2 and 3 provide students with tools needed to explore, analyze, and organize music, emphasizing the use of sound through audio examples. These tools include the science of sound, aspects of music, and the classification of instruments and ensembles.
Chapters 4 through 9 present the historical periods from the Medieval to the Romantic. Each chapter begins with an overview of the period including the culture, science, politics, arts, and important historical events. Music is then explored by presenting text and audio in logical subject groupings based on musical styles, instruments, music forms, or composers. Various sidebars, additional resources, and activities allow students to explore subject material further.
Chapters 10 through 13 cover twentieth-century developments in music including film, jazz, and the branches of musical exploration of modernism and postmodernism. These chapters include relevant historical information within each musical development instead of at the beginning of each chapter.
The text concludes with a final exam based on content from the chapter quizzes and includes questions that assess listening skills.
Published 2021, Great River Learning
ISBN 9781644965467
Format: GRLContent (online access)
Open minds to new music
Overcome obstacles to experiencing a variety of music
Provide tools to improve listening experience
Analytical tools to lead exploration
Aspects of music
Vocabulary of music
Musical instruments and how they function in music.
Historical context for innovations  and style periods. Musical indicators that reveal its origins.
Inspire emotional and cultural connections that motivate exploration of music
Cultural connections to music in history
Biographical knowledge of major composers
The evolution of music through history
Various types of emotional communication through music, from the composer to the listener via the performer
Provide an integrated experience that encourages the recognition of musical aspects by ear and the ability to place those in historical context
Exhibit active listening, demonstrated by distinguishing musical components such as melody, harmony, texture, meter, instrumentation, and dynamics. à Recognize and classify musical instruments, both orchestral and non-orchestral.
Demonstrate the ability to understand and utilize a basic musical vocabulary of common terms.
Associate the stylistic and aesthetic developments of music history with the concurrent developments of cultural history.
Identify characteristics and aurally recognize distinguishing features of music from the major style periods of Western music.
Explain the contributions of major composers and identify their musical styles.
Understand the place of the Western musical tradition within the context of global music.
MUSIC AND SOUND
Pitched/Unpitched (Audio)
High Pitch/Low Pitch (Audio)
Definite/Indefinite Pitch (Audio)
Timbre (Audio)
How Music is Written Down (Video)
Contour, Conjunct, Disjunct (Audio)
Beat (Audio)
Subdivisions (Video)
Meter (Video)
Articulations (Audio)
Instruments (Audio)
Interactive Orchestra (Interactive Audio)
Specialized Ensembles (Video)
Chamber Ensembles (Video)
MEDIEVAL
Oculi Omnium, Anonymous
Dies irae, Anonymous
O quam mirabilis est, Hildegard von Bingen
Viderunt omnes, Léonin
Sederunt principes–Adiuva me, Domine, Pérotin
Messe de Nostre Dame, Guillaume de Machau
       Kyrie
RENAISSANCE
Speciosa facta es, John Dunstable
"Se La Face ay Pale", Guillaume Dufay
"To solus qui facis mirabilia", Josquin des Prez
"Jubilate Deo Universa Terra", Palestrina
"Le chant des oyseaux", Clément Janequin
Dances from Terpsichore,  Michael Praetorius
      "4 voltes"
BAROQUE
"O felice Drusilla, o che sper'io?" from L' Incoronazione di Poppea, Monteverdi
Messiah, G. F. Handel
       "Behold a Virgin Shall Conceive", recitative
       "O Thou That Tellest Good Tidings", aria
       "Hallelujah", chorus
Christ lag in Todes Banden, BWV 4, J. S. Bach
       VII
       II
"Hornpipe" from Water Music, G.F. Handel
Brandenburg Concerto No. 2 in F Major, J.S. Bach
       I.
Concerto No. 2 in G minor, Op. 8, RV 315 "Summer", Antonio Vivaldi
       III. Presto
CLASSICAL
Symphony No. 40 in G Minor, K. 550, W.A. Mozart
       I. Molto Allegro
Symphony No. 94, "Surprise", Haydn
       I. Adagio Cantabile–Vivace Assai
Clarinet Concerto in A Major, K. 622, W.A. Mozart
       III. Rondo: Allegro
Piano Sonata K280 in F, Mozart
       III. Presto
String Quartet in E-flat Major, Op. 33, No. 2 "The Joke", Haydn
       III. Largo e sostenuto
       IV. Finale Presto
Canzonetta sull'aria from Le nozze di Figaro (The Marriage of Fígaro), W.A. Mozart
BEETHOVEN
String Quartet No. 6 in B-Flat Major, Op. 18, No. 6, Beethoven
       III. Scherzo (Allegro)
Corolian Overture, Op. 62, Beethoven
Symphony No. 5 in C Minor, Op. 67, Beethoven
       I. Allegro con brio
Symphony No. 9 in D Minor, Op. 125, "Choral", Beethoven
       IV. Finale
Piano Sonata No. 14 in C-Sharp Minor, Op. 27, No. 2, "Moonlight", Beethoven
       I. Adagio sostenuto
       III. Presto agitato
ROMANTIC
Violin Concerto in E Minor, Op. 64, Felix Mendelssohn
       III. Allegretto non troppo – Allegro molto vivace
"Romeo and Juliet Fantasy-Overture", TH 42, Tchaikovsky
"Don Juan", Op. 20, Richard Strauss
Symphony Fantastique, Op. 14, Hector Berlioz
       V. "Songe d'une nuit du sabbat" – "Dream of a witches' Sabbath"
"Dance of the Tumblers" from The Snow Maiden, Nikolai Rimsky-Korsakov
"Vltava" (The Moldau), Bedřich Smetana
"Der Erlkönig" (Video), Franz Schubert
"Frühlingsnacht" (Spring night) from Eichendorff Liederkreis, Robert Schumann
Étude No. 4 in C-Sharp Minor, Op. 10, No. 4, Frédéric Chopin
Nocturne No. 2 in E-Flat major, Op. 9 No. 2, Frédéric Chopin
Transcendental Etude No. 5, Feux Follets, Franz Liszt
A German Requiem, to Words of the Holy Scripts, Op. 45, Johannes Brahms
       IV. "Wid lieblich sind deine Wohnungen" (How Lovely Are Thy Dwellings
"Largo al factotum" from The Barber of Seville (Video), Gioachino Rossini
Triumphal March from Aida (Video), Giuseppe Verdi
Cuando me'n vo from La Boheme (Video), Giacomo Puccini
Compilation of scenes from Der Ring des Nibelungen (Video), Richard Wagner
TWENTIETH CENTURY
Prélude à l'après-midi d'un faune, Claude Debussy
The Rite of Spring (Video), Igor Stravinsky
     The Adoration of the Earth
"Mondestrunken" from Pierrot Lunaire, Arnold Schoenberg
Piano Sonata No. 2, Paul Hindemith
       I. Massig shnell
Romanian Folk Dance No. 1, BB. 56, Béla Bartók
Concerto for Orchestra. Béla Bartók
       II. Giuoco delle coppie: Allegretto scherzando
Symphony in E Minor, Op. 32 "Gaelic Symphony", Amy Beach
       III. Lento con molta espressione
Fanfare for the Common Man, Aaron Copland
Appalachian Spring, Aaron Copland
Country Band March, Charles Ives
I'm The Banshee, Henry Cowell
"And the Earth Shall Bear Again", John Cage
Black Angels, George Crumb
       I. "Night of the Electric Insects"
Threnody for the Victims of Hiroshima, Krzysztof Penderecki
Music of Changes, John Cage
       I.
Metastaseis, Iannis Xenakis
Poème èlectronique, Edgard Varèse
In C, Terry Riley
"Lollapalooza". John Adams
Symphony No. 1 "Afro-American", William Grant Still
Rhapsody in Blue, George Gershwin
"Mambo" from West Side Story (Plus Video), Leonard Bernstein
Prelude, Fugue, and Riffs, Leonard Bernstein
Symphony No. 1, John Corigliano
       II. Tarantella
JAZZ
Maple Leaf Rag, Scott Joplin
I Be So Glad When the Sun Goes Down, Traditional
Field Holler, Traditional
Empty Bed Blues, Bessie Smith
Liberian Drums (Video), Traditional
Hemiola Game (Video)
Sensation Rag, Original Dixieland Jazz Band
King Porter Stomp, Jelly Roll Morton
Wining Boy Blues, Jelly Roll Morton
Charleston Compilation (Video)
Heebie Jeebies, Louis Armstrong and His Hot Five
Hello Dolly (Video), Louis Armstrong
Swing Dance (Video) Opus One, Tommy Dorsey Band
Benny Goodman live at Carnegie Hall (Video)
Take the "A" Train from Reveille with Beverly (Video), Duke Ellington
Bebop, Charlie Parker
Boplicity, Miles Davis
Song for My Father, Horace Silver
So What, Miles Davis
Free Jazz (Video), Ornette Coleman
Decoy, Miles Davis
Straighten Up & Fly Right, Nat King Cole
How High the Moon (Video), Ella Fitzgerald
FILM
Star Wars without music (Video)
"The Great Train Robbery" (Video)
The Jazz Singer (Video Scene)
King Kong (Video Scene), Max Steiner
Tara's Theme from Gone with the Wind, Max Steiner
"20th Century Fox Fanfare", Alfred Newman
Top Hat (Video Scene)
Ascensour pour l'echafaud, Miles Davis
Murder from Psycho, Bernard Herrmann
Main Theme from Dark Star, John Carpenter
Music from Tron, Wendy Carlos
Main Title from Star Wars, John Williams
Anna's Theme from The Red Violin, John Corigliano