This is the second round of interactive learning sessions designed for music students to take place in Recital Hour Attendance.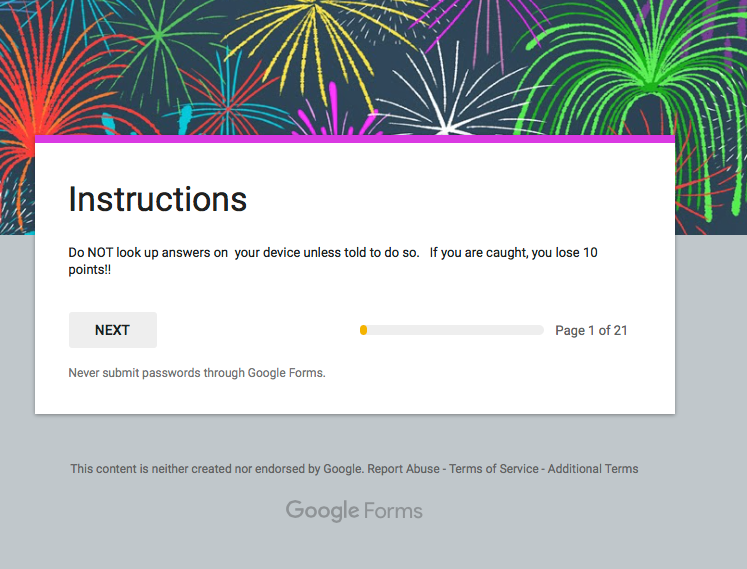 The first competition was successful, but there were 2 improvements I wanted to make.
Solve technical issues such as losing place if the page is refreshed, inability to keep score online, etc.
Increase interest and thereby drive to succeed in students.
The first set of issues was easy enough to solve. First I found a way to view the editable version of the from on my iPad, thus allowing me to see the correct answers at any time. Second was to have students sign in to Google first so that their place in the quiz would not be lost. And third was to manually keep track of the scores on the board, which 3 student assistants verifying grades from the student groups.
Secondly, I included more trivial questions, hoping to even the playing field between faculty and students. I also added more humor to the questions and answers, as well as the type of questions asked. I also added more of a time pressure by giving allotted amounts of time for groups to discuss and answer questions.
Overall, it was a success and students seem to be interested and learning at the same time. In the future I might want to pursue more interactive games that require students to look for information online.