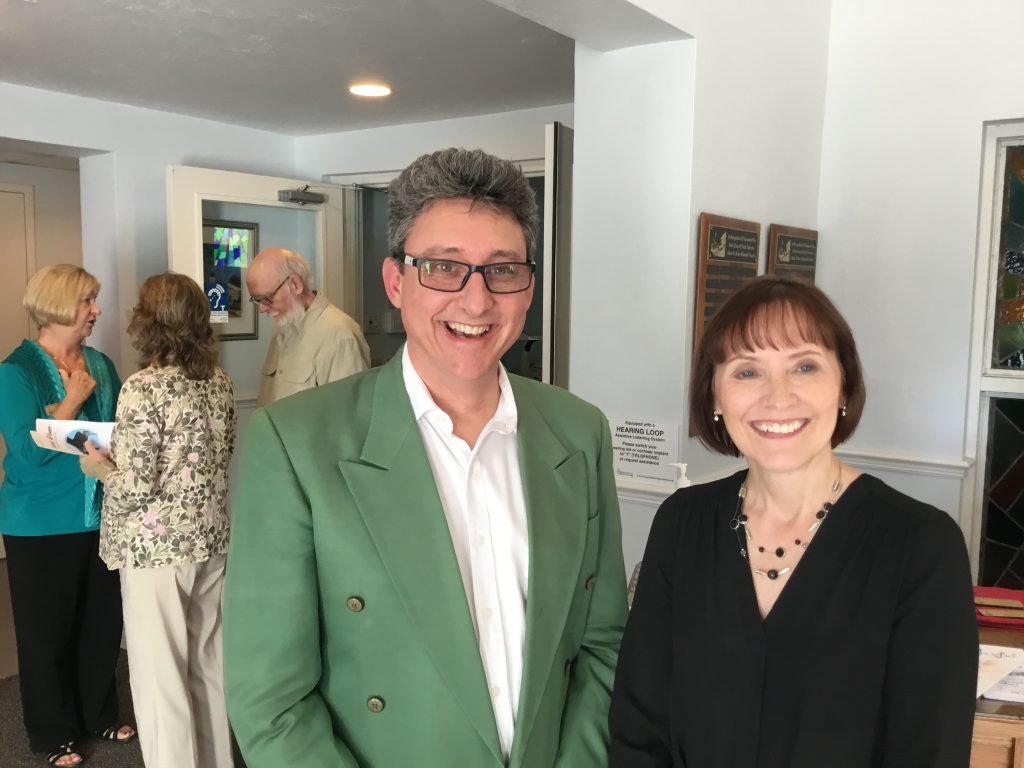 Piano Dedication Concert (Solo) for Roser Memorial Community Church
Roser Memorial Community Church recently raised money to purchase a new piano.  After a successful purchase, they wanted to have a dedication recital.  The musicians in the church provided 30 minutes worth of music and asked me to provide another 30-40 minutes.
I played the following program, creating an informal atmosphere and chatting between pieces. The program followed a voyage through Europe. The concert was a huge success, with a standing ovation and many compliments afterwards.
2 Preludes, Kabalevsky
Impromptu in Eb, Schubert
My Favorite Things
Jardins sous la pluie, Debussy
Joyspring
2 Spanish dances, Granados
Nocturne in Eb, Chopin
Malagueña, Lecuona
Artist Joan Voyles was in the audience and gave me this drawing afterwards: