Music Symposium involves a trip to Jacksonville with 40 selected students from Wednesday afternoon January 25 through Saturday evening January 28. There is much preparation involved, including covering classes while away, rehearsing and preparing. The trip involves workshops, faculty meetings and networking, student rehearsals, Masterclasses, and evening performances.
This is such a great experience for students and allows them to see a bigger picture of music education and expectations for music-degree-seeking students. They are long, tiring days, and done completely for the benefit of students.
The whole gang: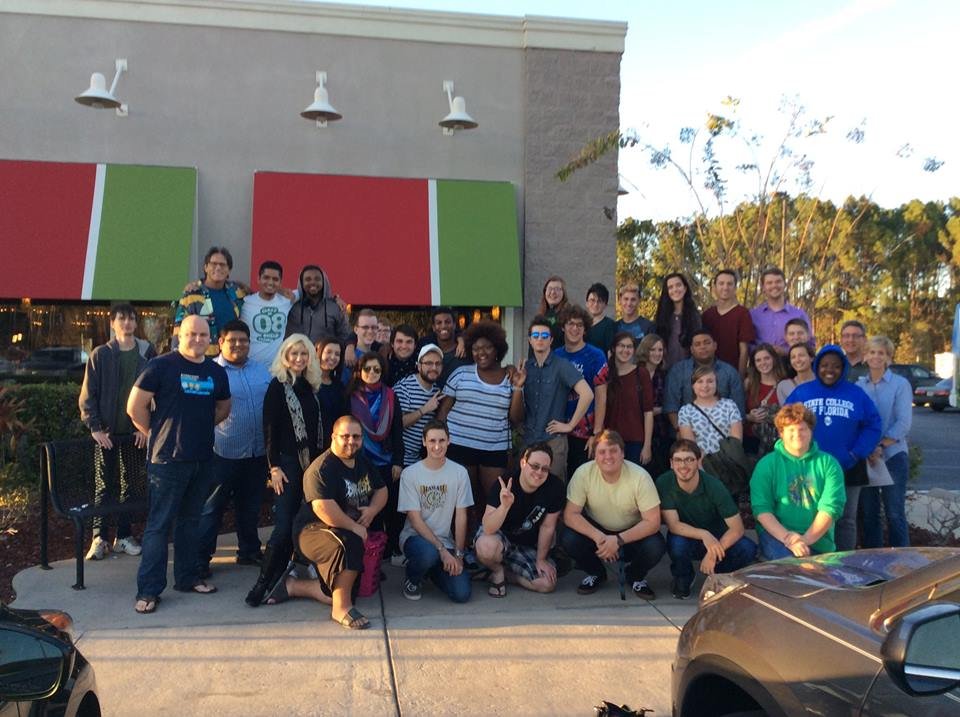 Accompanying Teia Watson at a master class.